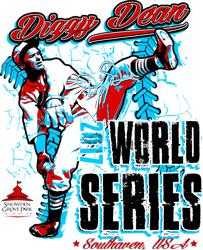 Come Join us In Southaven! Watch live broadcasts of selected 2017 World Series Games. Live Broadcast will begin on Sunday July 16th.
Links are located within the brackets of the games being broadcast. Week one will be 11 year olds, week two will be 12 year olds. For a complete list of games being broadcast click here.
Welcome to the Mississippi state website for Dizzy Dean Baseball & Softball. This site was established for the communities and young people who play Dizzy Dean Baseball and Dizzy Dean Softball in the state of Mississippi. If you would like to become a Dizzy Dean sponsored recreational facility, please contact any National Director.
"FUN, CHARACTER, WINNERS"
Dizzy Dean Baseball and Dizzy Dean Softball are not for coaches, parents, or spectators. They are for the youth that play the game. Two of the greatest outlets for young people are baseball and softball. As a professional, Dizzy Dean played baseball for the love of the game. He played with the same enthusiasm, intensity and energy as the youth play the game today. Dizzy Dean played because it was fun. We must continue to make baseball and softball fun without placing undue pressure and stress on our youth. Our youth come first, winning second. When you build the character in a youth, you build a winner.
There was no organized baseball in Arkansas while Dizzy Dean was growing up and he was denied the opportunity to play baseball as a young boy. It was Dizzy Dean's dream that one day every young person would have the opportunity to play ball. This was Dizzy Dean's dream, this is what Dizzy Dean Baseball is about.
By: Billy J. Powell
Commissioner - 97/98
State Tournament Draw Date is June 3rd. All forms and checks need to be mailed by May 22nd.
Click here for Baseball or Softball form
Bats that are no longer authorized by Dizzy Dean
BAT WITHDRAWN BY DEMARINI
Take Action Immediately
Effective March 23, 2017, the BPF 1.15 marked 2 ¾ DeMarini CF Zen-CBZ 17 Model (see pictures attached) has been withdrawn from Dizzy Dean Baseball Inc. sanctioned play by Wilson/DeMarini while the BPF compliance testing on that model is completed. A final decision on this model should be reached in the next 14 days. Please contact DeMarini at www.demarini.com/en-us/cbz17-update or 1-800-800-9932.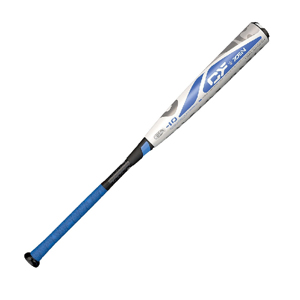 Boundaries
The State of Mississippi Executive Board has established the boundaries as the Public High School District in which you live.
READ MORE...
Time Limit Change
The voting body of the Mississippi Dizzy Dean area leagues voted at the February 11, 2017 annual meeting to adopt time limits for tournament games. All Baseball tournament games in all age groups, will have a time limit according to that age until they reach the championship game(s). (Common Rule 19:14) All championship games will be no time limit, full 6 inning games according to the rule book. These time limits are not "drop dead" time limits, which means, you must finish the inning.
Dizzy Dean Pitch Count Changes
The National Board for Dizzy Dean adopted a pitch count this year for boy's baseball. Please consult the 2017 rule book for the pitch count chart. This rule is in effect now and will be used in league play as well as all tournaments.
THE FUTURE OF BATS
Changes in bat standards effective 2018
read more